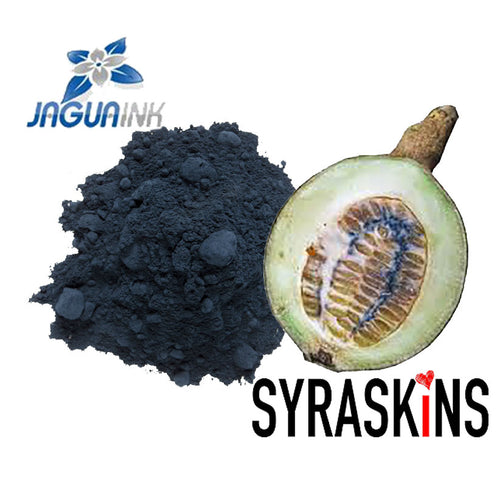 Jagua Powder 25 grams
Jagua Powder 25 grams
Regular price

$75.00 SGD

Sale price

$60.00 SGD
Jagua is a fruit indigenous to the rain forest, scientifically known as Genipa Americana. It is a common plant throughout the tropics of South America, and has been used as a body art medium for over 2,000 years. Jagua works by permanently staining the outermost layer of skin and creating a blue-black temporary tattoo that lasts until the skin regenerates in 7 to 14 days.
** the colour of jagua powder might differ from season to season as the product is natural and there's not additional colouring added to it.
Add Jagua Powder to Henna, water and Essentail oils to make Hengua (Jagua Henna).
Jagua is a natural product made from the juice of an amazonian fruit and it is possible to get a reaction to any foreign substance applied on the skin. You are advised to do a patch test before applying a full sized design. If a reaction occurs, it is essential to consult your health care professional.  SyraSkins is not responsible for any complications arising from the use of this product.
Couldn't load pickup availability