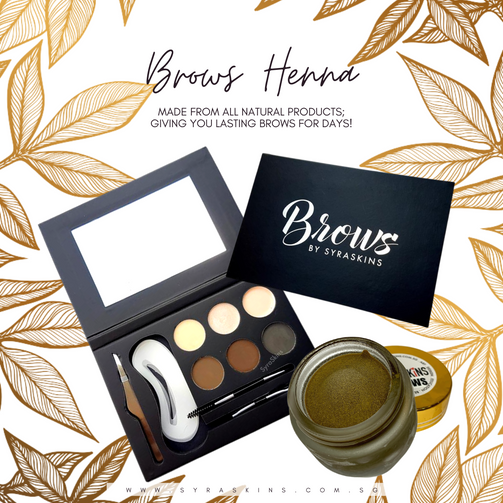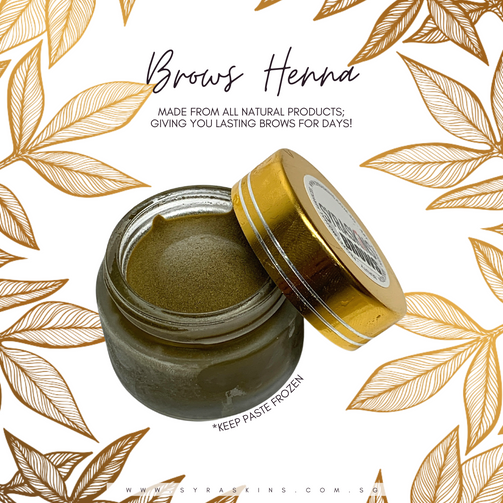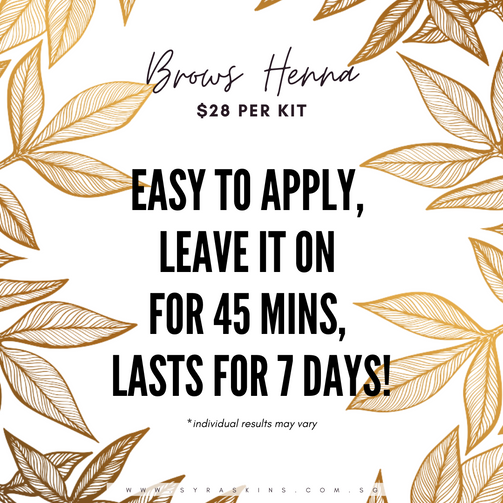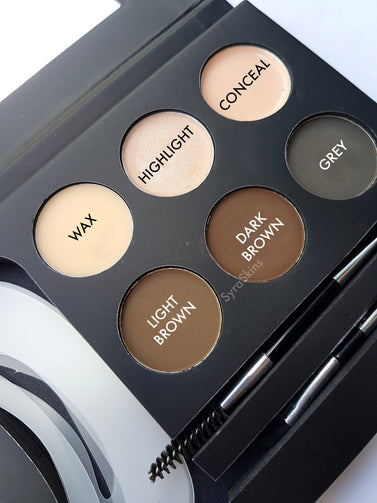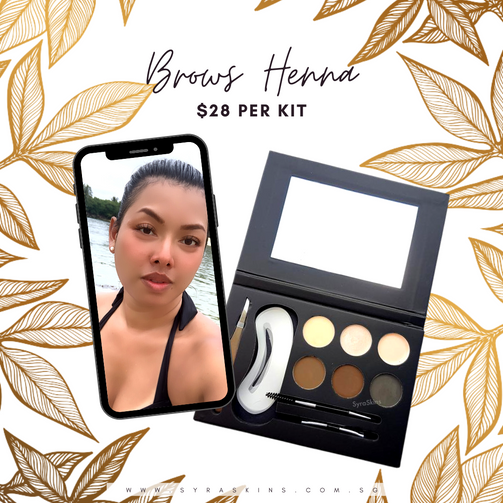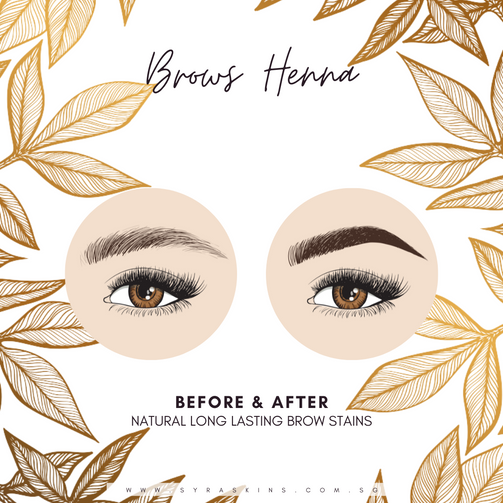 Brows Henna Kit
Brows Henna Kit
Regular price

Sale price

$28.00 SGD
*kindly do a patch test prior to applying. Do not continue if sensitivity occurs.
It includes:

Brows Henna Paste - Keep Frozen
Brow Wax
Highlighter
Concealer
Light Brown Powder
Dark Brown Powder
Grey Powder
3 Brow Stencils
Tweezers
Beveled Brush
Angled Brush
Brow Brush
Flat Brush
Full Sized Mirror



STEP 1: 
APPLY THE BROW PASTE USING THE ANGLED BRUSH ON BROWS. YOU MAY USE THE STENCIL TO ACHIEVE YOUR DESIRED SHAPE.
STEP 2:
CLEAN ANY EXCESS HENNA WITH A WET COTTON. OPTIONAL TO REMOVE HAIR.
STEP 3:
LEAVE THE BROW PASTE ON FOR MAX 45 MINS. 
STEP 4:
REMOVE THE HENNA USING A DAMP CLOTH.
THE COLOUR WITH MATURE NATURALLY WITHIN THE NEXT 24 HOURS.
STEP 5:
USE THE BROW POWDER TO ACCENTUATE YOUR BROWS. YOU MAY ALSO HIGHLIGHT YOUR BROW BONE TO DEFINE THE LOOK.
STEP 6:
REPEAT APPLICATION WHENEVER REQUIRED.
*INDIVIDUAL RESULTS MAY VARY.
This kit includes everything you need for perfectly groomed brows on the go.

A complete set for all your eyebrow needs. It features three shades of powder to create a professional custom depth with an ombré effect. The waterproof brow wax then sets the look for long-lasting wear. 


Couldn't load pickup availability