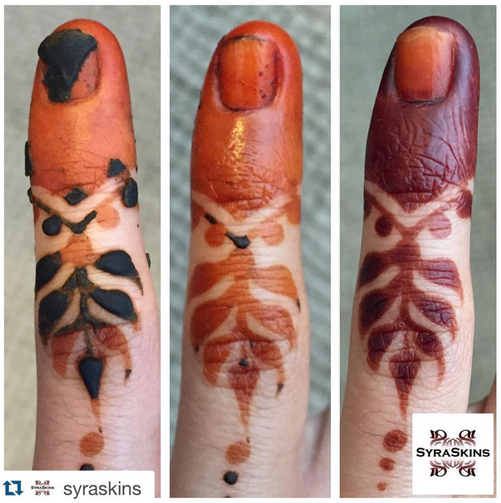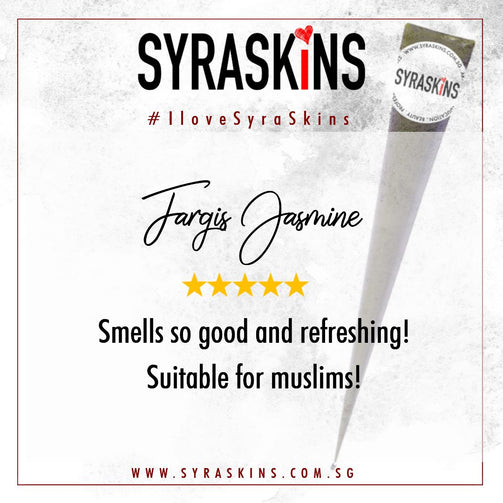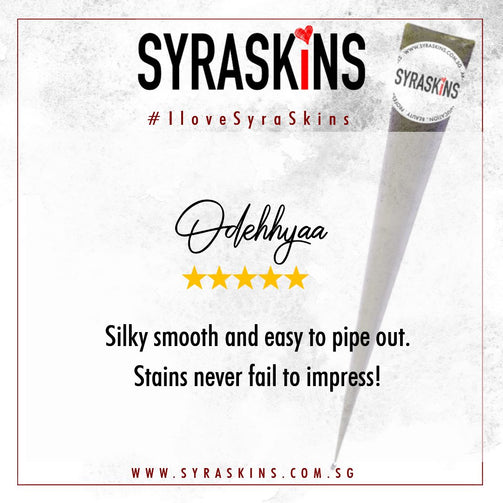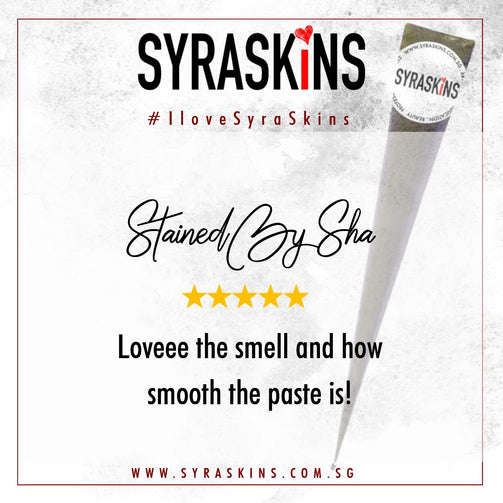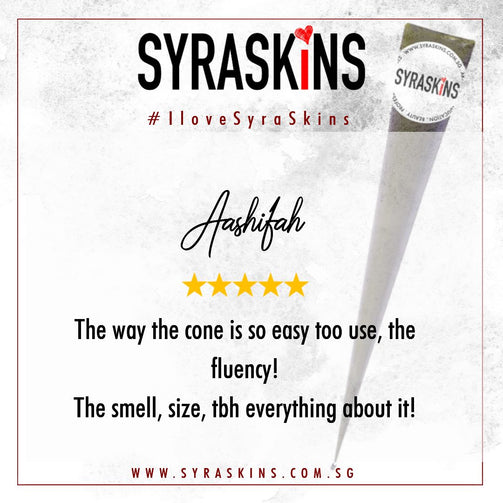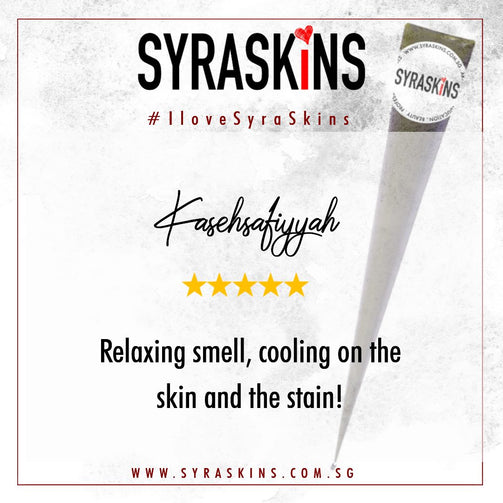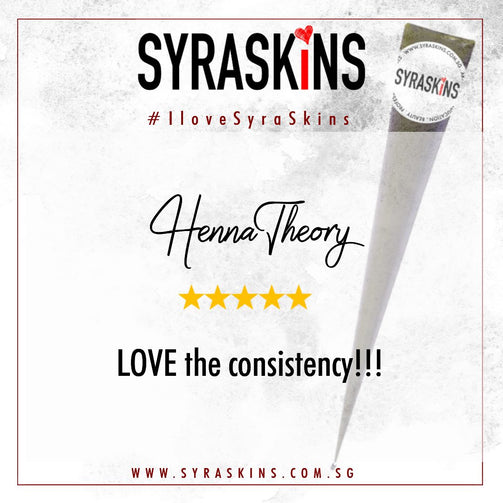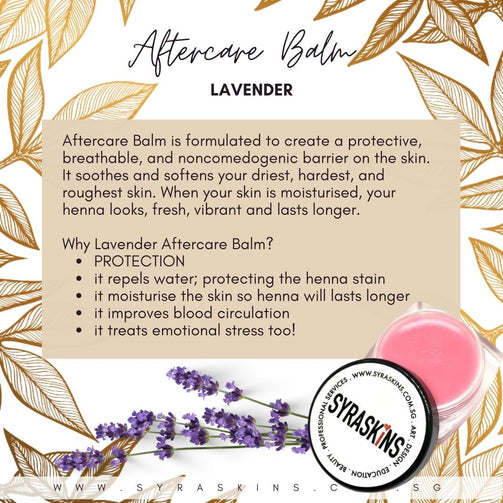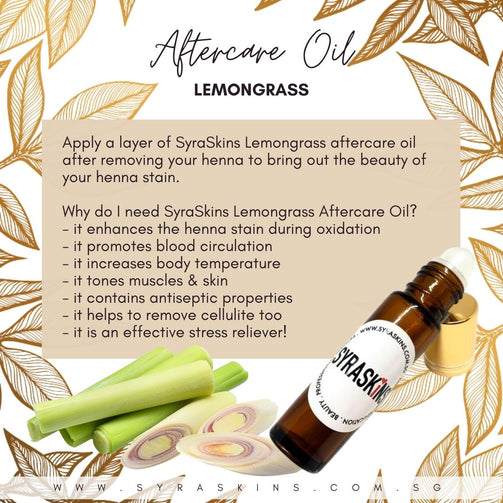 Bridal Henna Set
Bridal Henna Set
Regular price

$69.00 SGD

Sale price

$50.00 SGD
Bridal Henna Set $50 (save $19)
9

cones $45

1

sealant $8

1

lavender balm $8

1

lemongrass oil $8

10 crystals FOC
Total retail price $69
Fresh Henna Cones weighs approximately 15grams each.
Made from Fresh Henna Powder from India & Pakistan
Mixed with the finest Eucalyptus, Lavender and  Rose Geranium Pure Essential Oils
Added with unadulterated Rose Water, Lemon Juice and Sugar
SyraSkins Henna Cones are:
Economical and Compact
Convenient and Easy-to-Use
Fits snuggly in the palm
Fine resealable pin tip
Perfect for fine detailing
BEST for both Amateurs and Professionals
*NO PPD, NO Preservatives, NO Colouring, NO Chemicals

Henna How-to:
Ensure that skin is free from lotion and oil before you begin.
Remove the resealable pin tip and squeeze the henna with even pressure and speed.
Allow the henna paste to be fully absorb for 6 to 8 hours.
Scrap or Wipe the dried henna. NEVER WASH your henna off!
Apply SyraSkins Lemongrass aftercare oil immediately after removing your henna.
This promotes blood circulation and optimum absorption.
Apply SyraSkins Lavender aftercare balm before coming in contact with water.
This creates a protective barrier on the skin. Henna will mature and darken within 48 to 72 hours.
Avoid excessive contact with water, lotions and chemicals to prolong the stain.
Cover cones with a foil and keep it in freezer at all times.
Fresh Henna Cones can last up to 4-6 months when kept appropriately in the FREEZER.
Store Fresh Henna Cones in the freezer at all times
As henna is perishable, we ship all our cones via our personal couriers, for Local Singapore and FedEx Worldwide Express Parcel, for International.
Couldn't load pickup availability